Legally Yours.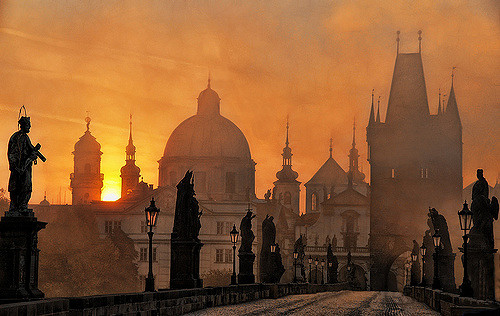 "Salus populi suprema lex esto." (The welfare of the people is the supreme law) - Marcus Tullius Cicero
NOVOTNY LAW OFFICES is one of the well-established and recognized providers of Commercial, Corporate, Civil, Trade and Property Law services in the Czech Republic, with an emphasis on high legal expertise, identification with client objectives, and a commercial, results oriented approach.
The firm emphasizes all phases of Corporate and Commercial Law, Trade and Property Law, The Law of Business Obligations and Contracts, Civil and Labour Law.
Over the past few years, Novotny Law Offices has established a reputation as one of the Czech well experienced and successful law firms in their field of practice.
Novotny Law Offices is committed to providing quality legal services to its clients.
Clients of the firm can expect to receive the personal attention of an experienced Commercial Law attorney, as well as the benefits of the firm's extensive background in all nuances of Commercial Law, and the staff resources to deal efficiently with any type of commercial related litigation.
Need a commercial instruction contract written or reviewed? This firm understands what the contract should include.
The firm has contacts with law offices all around the world to better serve all our clients needs.
Additionally, the firm is backed up by a pool of experienced expert witnesses, ready to provide their forensic expertise in all types of commercial, banking and tax matters.
It all adds up to an impressive, winning team.

Along with the proven record of professional expertise, Novotny Law Offices has a commitment to providing its clients with cost effective legal representation.
THERE IS NO COMPARISON
The firm puts its reputation on the line each time it takes a legal case.
Novotny Law Offices has a reputation of putting a solid effort forward on all its cases.
PROJECT TEAMS
Novotny Law Offices is staffed and equipped to meet the needs of both individual and corporate clients in many legal areas, serving them with care and personal attention.
At times, we are asked by clients to help solve complex international business problems that require fields of legal expertise outside of those offered by the firm. In such cases, we can make available the resources of a broad network of specialists with the required expertise to solve even the largest and most complicated matters. This team approach offers our clients access to the best legal resources irrespective of law firm affiliation. It also insures that our client's resources are spent on real expertise as opposed to paying for someone to "learn on the job."
The network of specialists we have developed span both geographic and subject-matter areas and includes such fields as:
Banking Law, Taxation, Competition and Administrative Law, Trade Law, Insurance, Construction Law, Project Finance Law, Civil Litigation, Immigration Law, Family Law.
This network also includes non-legal experts such as:
specialized accountants, tax advisors, bankers, economists, private investigators and other types of professional service providers.
Local law experts throughout the EU & the rest of the world including countries such as: Switzerland, the UK, Republic of China, Israel, Australia, USA & Canada.